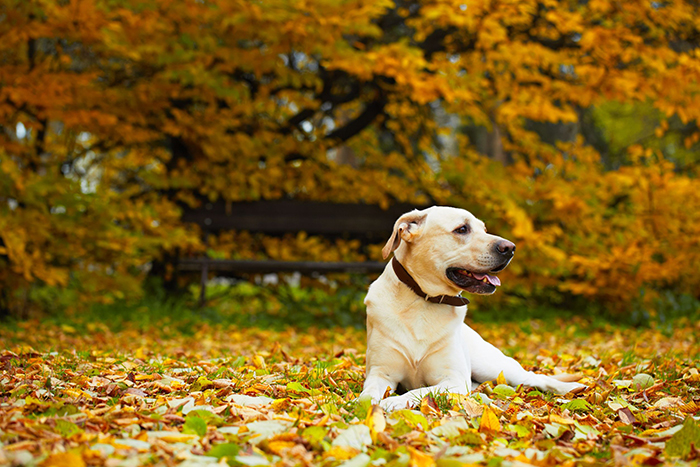 Fun things to do with your dog during Fall
As we exit summer and begin to enter Fall, many pet owners want to enjoy the remaining sunny days before the snow blankets the city. Luckily, there's a variety of fun activity that you and your dog can enjoy together during Fall. So pack your picnic lunch, your furry friend and take in some of these fun Fall activities.
Pumpkin Patches
Most pumpkin patches will allow well behaved, leashed dogs to accompany you. Sometimes hay rides and corn mazes which are also available. Be sure to call ahead to your favorite location to see if they welcome dogs, and always be sure to be respectful by cleaning up after your dog. Check with your vet to make sure your dog doesn't suffer from seasonal allergies.
Have a Doggy Vacation
Fall is when travelling becomes cheaper, and with a number of extended holidays over the remaining couple of months, now is a perfect time for a mini-vacation. Plan a fun, outdoors trip to the mountains with your pet, or research pet-friendly hotels and take a road trip. Popular vacation destinations will be less crowded in the Fall, allowing you to enjoy some personal time with your furry friend.
Get Ready for Halloween
Start prepping now for you and your dog's matching Halloween contests! There's many online contests for pet owners to come up with cute and funny Halloween costumes for their pets, and you can get in on the fun this year too. Take pictures, show to your friends on Facebook, or just enjoy the activity with your pet.
Tailgating
It's also football season, and with many pet owners also being football fans, it's time to involve your dog in the fun! Many pet stores or sports stores will sell jerseys made for pets, and many stadiums will allow your dog to be part of the action in tailgating parties.
Camping
An obvious choice for outdoor enthusiasts, consider a last-of-the-season camping trip for you and your dog. Choose popular camping destinations, or forge your own for a truly off the grid experience with your dog. Living next to the Rock Mountains gives us the greatest access to amazing camping trails and hiking paths, a perfect way to complement Fall.